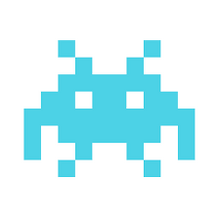 Titles in bold have a physical release (work in progress).
Aces of the Luftwaffe Squadron
Aero Fighters 2 / Sonic Wings 2
Aero Fighters 3 / Sonic Wings 3
Arcade Classics Anniversary Collection (Konami)
Binding of Isaac: Afterbirth+, The
Contra Anniversary Collection (Contra, Super Contra, Super C, Contra III: The alien wars, Super Probotector: Alien Rebels, Contra: Hard Corps, Probotector, Operation C)
Contra (Arcade)
Contra (JP)
Contra (NA)
In the hunt / Kaitei Daisensou
It came from space and ate our brains
Monkey King: Master of the clouds
Oshaberi! Horijo!Gekihori ~Ana Horisukii Uchuu o Sukuu tte Nandeya nen
SNK 40th ANNIVERSARY COLLECTION
Space Invaders Invincible Collection
State of Anarchy: Master of Mayhem
Strikers 1945 III / Strikers 1999
SUPER E.D.F. EARTH DEFENSE FORCE
Super Mega Space Blaster Special Turbo
Super Probotector Alien Rebels
Vasara HD Collection (Vasara / Vasara II)
Community content is available under
CC-BY-SA
unless otherwise noted.